You are here
President's Message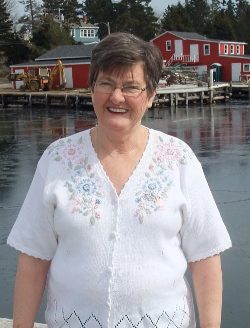 Margaret deCarvalho, Canadian Mothers' Union President
Welcome to the Canadian Mothers' Union website. If you are visiting the site for the first time please explore the site and learn about the wonderful work that is carried out through prayer, worship and service in the name of Christ.
The problems of the world today are very different from those of 1876 when Mary Sumner began the Mothers' Union. Her vision was to support family life in a Christian context. The present day organization strives to meet and deal with current problems as they become known to us. As President of the Canadian Mothers' Union, I know that we can continue the good work of Mary Sumner by being committed to achieving her vision.
Frequently we are reminded of the gifts that God bestows upon us. Think about the gifts that you have received and how you can best put them to use. We are sometimes surprised by what we can achieve when we try. What we have to offer may seem very trivial to us but can make a huge difference to the life of someone we have touched through Mothers' Union. As I think about our founder, Mary Sumner, I cannot help but marvel at how the world wide Mothers' Union has evolved and how proud she would be of its accomplishments and the difference it has made to millions of people throughout the world.
During my term as Canadian President I hope that we will have opportunities to meet and to get to know one another.
As each has received a gift, use it to serve one another, as stewards of God's varied grace
1 Peter 4:10
---