A WORLDWIDE CHRISTIAN ORGANIZATION
The Mothers' Union is a worldwide Christian organization with more than 4 million members in 83 countries. Our vision is of a world where God's love is shown through loving, respectful and flourishing relationships.
Mothers' Union is firmly rooted in the voluntary ethos. Its governance, leadership and programs are driven by, and undertaken through, members around the world as they respond to God's call to faith and action.
Mothers' Union cares… for you, your relationships, your family, and your community.
Building, strengthening, supporting...relationships are part of all we do.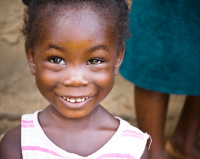 Worldwide we build and strengthen family life through our programs. Our facilitators run parenting groups in over 18 countries worldwide bringing restored relationship to thousands of families. Loving for Life helps engaged couples build and strengthen their relationship – creating a firm foundation for marriage.
We support and encourage families – especially families facing adversity – through national and local initiatives: literacy and business skills training, agricultural training, health education provision and income generation for disadvantaged families in the global south and Canada's North.
Throughout all Mothers' Union work, prayer sustains and strengthens.
---