You are here
The History of Mothers' Union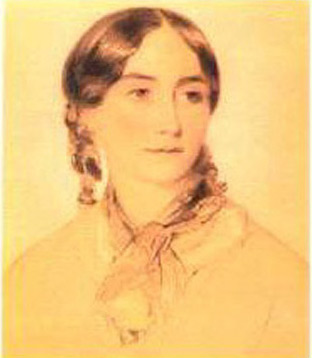 Mary Sumner
Mary Sumner began the Mothers' Union in England in 1876. As a clergy wife, she recognized the need for mothers to support one another in raising their children for God. Mary Sumner was the first Central President (International) of Mothers' Union. The Canadian Mothers' Union was established in London, Ontario in 1888. The first Canadian or National Council was formed in Winnipeg in 1919.
Mary Sumner was born Mary Elizabeth Heywood in Swinton near Salford, Lancashire, the third of four children. Her father was a banker, an amateur historian and a man of letters. Her mother was a woman of steady goodness and a simple faith. When Mary was a child, the family moved to Hope End, Herefordshire - a beautiful country home purchased from the father of Elizabeth Barrett (later Browning). Through her father's encouragement to read everything, Mary became very interested in Elizabeth Barrett Browning's poems and one in particular affected her – "Cry of the Children" which tells of the child labour of that time. Mary Heywood never forgot this poem and it aroused in her a fierce longing to make the welfare of children paramount in national reform. Mary was educated at home and learned to speak three foreign languages and to sing well. To complete her musical education, she traveled with her mother and elder sister to Rome. Whilst there she met her future husband, George Henry Sumner, the son of Charles Richard Sumner, the Bishop of Winchester and a relative of William Wilberforce. The couple was married in 1848, 18 months after George's ordination as an Anglican cleric. They soon moved to Old Alresford where they made their home for 34 years. They had three children: Margaret, Louise and George. Mary felt the great responsibility of raising them – she said "It struck me how much I needed special training for so great a work and how little I knew. I felt that mothers had one of the greatest and most important professions in the world and yet there was none who had so poor a training for its supreme duties." It was at this time that she first thought of a group of women uniting together in prayer and study.
Mary Sumner was almost 50 years old and a grandmother when she brought together the first group of women to help each other in the raising of their children for God. This one group continued for 9 years until Mary was asked to address a Women's Meeting at the 1885 Church Congress in Portsmouth. The response to her talk was tremendous and Mothers' Union grew in leaps and bounds. In 10 years it numbered 125,000 and had spread to the commonwealth countries. She had fulfilled her early dream of founding a spiritual union of mothers, which would know no barriers of class or colour. The Mothers' Union is now found in 83 countries of the world and numbers over 4 million members.

Mary Sumner Prayer
All this day, O Lord, let me touch as many lives as possible for thee;
And every life I touch, do thou by thy spirit quicken,
Whether through the word I speak,
The prayer I breathe, or the life I live. Amen.
---