You are here
Welcome to the Canadian Mothers' Union website.
This website is for anyone who is interested in and curious about Mothers' Union. It is also a great resource for Mothers' Union members and branch leaders. Please explore and learn. If you have any questions or comments send them to info@canadianmothersunion.ca.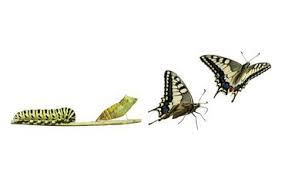 President's Message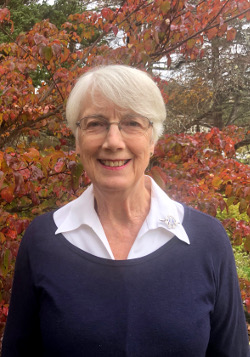 Mary Stone, Canadian Mothers' Union President
Around the world we have all experienced much and learned much since the beginning of the pandemic. There have been economic crises, rising fuel and food costs, climate change and wars. Throughout it all, we have witnessed the underlying strength of Mothers' Union in continuing to support those in need, by being there in times of crisis, and by reaching out in prayer to those around us and around the world.
As is said in the Mothers' Union prayer, we thank God "…for the Love so freely given to us all". Love shown by family, friends, and neighbours here and around the globe, by selfless health care and emergency workers, by service workers and volunteer organizations, and more.
Since 2022 the theme of Mothers' Union Worldwide has been Transformation - Now! The pandemic has already transformed us in many ways - in how we meet, how we shop, how we work. Building on this pandemic transformation, branches and members are transforming under the guidance of the MULOA framework – Mothers' Union Listening, Observing, Acting. This means listening to the needs of the community, observing how these needs might be met and then acting on these observations. It is a framework that, when put into action, is bringing transformation to branches and communities.
Together with the Canadian Mothers' Union theme Hope All Things (2020-2024), we endeavour to bring love and compassion to others as we move into the future, shining the light of Hope.
Gracious God,
at the beginning of this new year
we put our trust in you.
Give us open hearts and minds
to discern your perfect direction
for Mothers' Union worldwide
through the months and years ahead.
Unite us in heart and mind
that we may move forward with gladness;
working together as one body
with Christ as our Head.
Transform us into a people
empowered by the Spirit, overflowing with hope,
to effectively serve our communities
wherever we live in your world.
Blessed are we who are united in the Lord,
whose delight is in him. Amen
The Canadian Mothers' Union is an affiliate of Mothers' Union Worldwide, whose headquarters are in London, England. Worldwide Mothers' Union has a membership of about 4 million people in 84 countries. We are linked together in prayer, vision and purpose. Globally, Mothers' Union focuses on:
Creating a peaceful and safe environment for all,
Fighting for gender justice, and
Building individuals' self-reliance.
I invite you to explore the worldwide website. https://www.mothersunion.org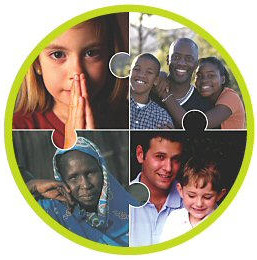 ---