You are here
Mothers' Union Parenting Program
The Canadian Mothers' Union is proud to present the Mothers' Union Worldwide Parenting Program. The program has been in operation since 2000, starting in the UK and spreading to over 23 countries worldwide. From the original manual produced by the Parenting Trainers in 2010, each country has adapted the material to suit their own culture and needs. Our program is called Parents Supporting Parents; its aim is to assist parents and all who care for children to do one of the most important jobs in the world – to bring up healthy children in healthy families. It's all about buillding positive relationships in families. It's about exploring communication – talking and listening. It's a program for every family.
Bringing up children is fun and rewarding—but isn't always easy. The challenges of being a mom or dad are many, from dealing with a sleepless infant to counselling a confused unhappy teenager. This program is a support group for parents, where we learn from one another about what works and what doesn't work, about how to enhance our communication skills within our famiiles, about sharing blessings as well as challenges. We discover that we are not alone; many others are in the same situation we are. Together we can learn how to bring up confident, secure, well-adjusted children.
This Parenting group provides an opportunity for moms, dads, grandparents, social workers, teachers, and all who care for children, to get together in a supportive environment and talk about the joys and challenges of bringing up our children. Away from the busyness of home life, parents can meet other parents or caregivers, make new friends, share ideas and have some fun.
Another aim of the Parenting Program is to to inspire moms, dads and caregivers to enjoy their children at every stage of development. The specific content of the groups will vary according to the needs of the participants—for example, there might be a group focusing on the needs of new parents and families with toddlers or it may focus on the needs of teenagers or pre-teens, or a blend of both.
Typically, we aim to have eight to twelve participants meet for six two-hour sessions, one per week, to discuss a range of subjects, which include positive parenting strategies, effective communication, building trust and confidence, problem solving, setting boundaries at home, active listening and child protection.
To support discussion, we use a variety of materials, including handouts and power-point presentations; we use appropriate energizers and instructional tools. The program is experiencial in nature, with a focus on group discussion and participation. It is not a "preaching and teaching"course; it is a program. We have an antiproselytisation policy which is strictly adhered to, so people of all faiths or none are welcome.
Every parent or parent-to be would benefit from attending a group like this.
The Training of Trainers Course.
In November 2013, two of our facilitators, Kathleen Snow and Celia Dodds, attended the Training of Trainers Course in Guyana, under the leadership of the chief Worldwide Trainer, Sheran Harper. This very intense workshop, including passing a 15 minute practicum, provided a group of seven facilitators with all the information, techniques, skills and tools to train new facilitators in their respective countries. We hope to put our knowledge and skills to use in various parts of Canada. Candidates from all walks of life, passionately interested in children and families, of any culture, religion or no religion, are encouraged to put their names forward. Provided there is a sufficient number of participants(8 – 12) in your province or area, a course could be arranged to train new facilitators.
Download our Parenting Course Brochure (PDF)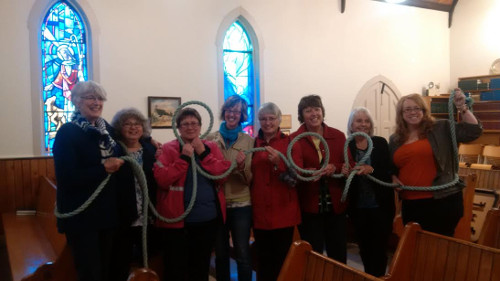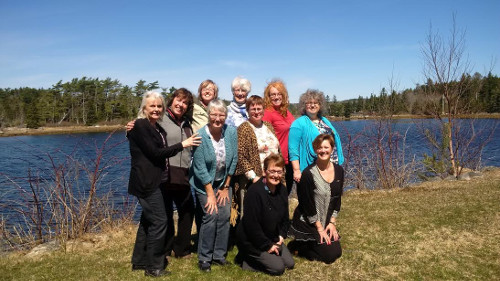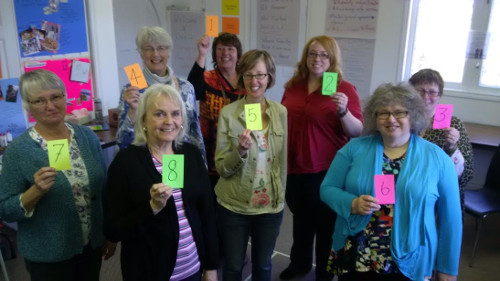 Parenting Program Facilitators Course 2016.
---