You are here
MOTHERS' UNION HISTORY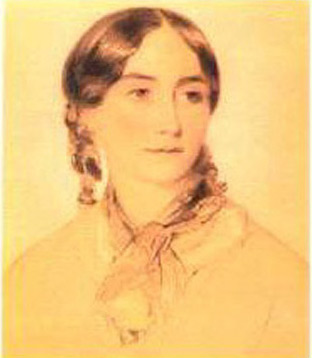 Mary Sumner
Mothers' Union started in 1876 when Mary Elizabeth Sumner, a grandmother, became aware of a need to provide support to women in their roles as wives and mothers.
At the age of 50 years, Mary, with the help of her clergyman husband, brought together a group of women from their parish, to be a support to each other in life and in prayer.
Nine years later in 1885, Mary and her husband were attending a congress in Portsmouth, England. At this gathering, the Bishop asked Mary to address a women's meeting and explain what she had started in her parish. Within ten years of this address at the congress, Mothers' Union had spread throughout the commonwealth, Canada included.
The Mothers' Union is now found in 84 countries and membership numbers over four million.
The Worldwide headquarters is located at Mary Sumner House in London, England.
The focus of Mothers' Union is still centered on family life and prayer. However, it has grown to include issues of justice such as awareness and action against gender-based violence, child poverty and human trafficking.
>> For more information visit Mothers' Union History
---
CANADIAN MOTHERS' UNION HISTORY
Harriet Boomer - wife of the Dean of Huron, started the first branch of the Canadian Mothers' Union in1888.
This first branch was located in London, Ontario, at Bishop Cronyn Memorial Church. This Church is now closed.
The first Dominion Council was formed in 1928 with Mrs. S. P. Matheson from Winnipeg, Manitoba, as Dominion President.
Over the years the Canadian Mothers' Union continued to evolve in structure and in purpose. As the Anglican Church of Canada and the Worldwide Mothers' Union put in place new polices, the Canadian Mothers' Union adjusted to these changes.
It has been a tradition for the Canadian Council of Mothers' Union to move every four years, so that different dioceses may form the national executive.
Today, 2022, we find the majority of our membership resides in Atlantic Canada, although branches are still found across our great country.
The work of the Canadian Mothers' Union is still Mary Sumner's dream of connecting women to enable them to support each other.
We strive to provide information and education through our branch and diocesan meetings and our Canadian and Worldwide websites. Our Canadian Parenting Program and our Northern Clergy Families Fund are our major national projects.
>> For more information visit Canadian Mothers' Union History
>> See past Canadian Mothers' Union Presidents here.

---