You are here
Upcoming Events
Canadian Mothers' Union Biennial Conference 2022
Join us for a time of Transformation and Hope!
Dates:
Nov 18, 2022, from 7:00 - 9:00 p.m. and Nov 19, 2022, from 11:00 a.m. – 3:00 p.m.
Where:
To be held via Zoom, so you can attend from the comfort of your own home!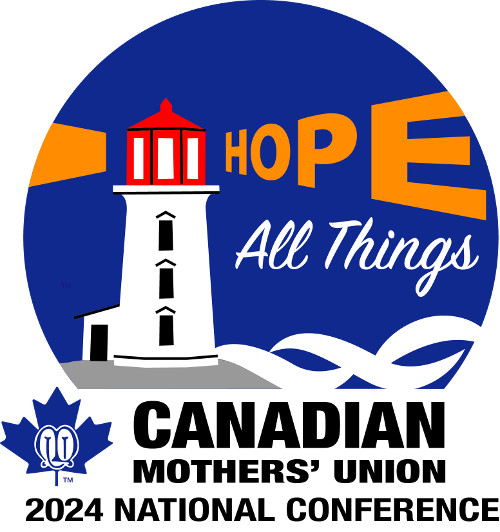 The ocean of our logo represents 'living water' and our membership from coast to coast to coast. The lighthouse, with its beacon of hope, represents God's help and direction as we navigate through life's calm and stormy seas. Incorporating this year's Mothers' Union theme, Transformation, and our Canadian Council theme, Hope All Things, the conference will include worship, the business meeting, mid-day prayers, guest speaker, break-out rooms and a fun challenge if time permits.
Voting members are encouraged to attend but, if you are unable, be sure you have a proxy so that your branch, diocese or area has a voice.
If there are any motions you would like to present, please send them to Gael Page, Corresponding and Recording Secretary, at mucansecretary@gmail.com no later than September 5, 2022, naming the mover and seconder.
The virtual format worked well for the National Conference last Spring. It was good to see so many familiar faces and some new ones as well! Although we'll miss seeing everyone in person this Fall, we will be able to do that at our 2024 National Conference to be held June 6 – 9, 2024, in Halifax, Nova Scotia. Set the dates aside!
---